Experience
2020 - 2020
Software Developer (Odoo, Belgique)
— odoo.com
2018 – now
External teaching assistant in Polytechnique and Sciences Écononomiques (ULB, Brussels)
2h/week during one quadrimester C++ programming class INFOH304 in 3rd year of Polytechnique, section informatique et biomédical. Python/Django programming class INFOS302 in 3rd year of Sciences Écononomiques, tronc commun — ulb.ac.be
2018 – 2020
Teacher computer science at Institut de l'Assomption (Brussels)
13h/week, 6 classes having 1h/week Initiation to programming (python) for students of secondary school (13 to 16 years old) creating video games (pygame), and websites programming (html/css) — robertvandeneynde.be/parascolaire
2015 – 2020
Teacher of extra-curricular courses at Lycée Emile Jacqmain (Brussels)
2 groups having each 1h/week Initiation to programming for students of secondary school (14 to 16 years old) creating video games. This course was started on my own initiative — robertvandeneynde.be/parascolaire
2017 – 2018
Physics teaching assitant at ULB (Brussels)
Full time Teaching assitant for Physics class PHYSS1001 at the Solvay Business School – ULB — ulb.ac.be
2017 – End of my studies, trip 5 months in Australia
2015 – 2017
Technical leader for web platform Benjago
1h/week during 3 years Development for web platform Benjago. Leader for technical choices, back-end development, team coordination between founder, designer and front-end developer — benjago.be
2013 – 2015
Student Assistant at École Polytechnique and Solvay Business School (ULB)
3h/week Guidance seminars in computer science for bachelor students.
2010 – 2017
Private tuition in computer science, physics and mathematics
2015
Web development for M4ke.it and development of a prototype for Pickeat project
40h for M4ke.it and 20h for Pickeat Python and AngularJS development for M4ke.it and web development for Pickeat, an application for a future restaurant chain. The prototype is accessible if you ask — www.m4ke.it
2013
Finalist in television show Starter RTBF
Starter is a television show that encourages young entrepreneurs to create their startup.
2012 – 2013
Three times finalist at some computer science contests
Twice finalist in the French Computer Science Competition Prologin (Paris) and one time finalist at Olympiades belges d'informatique — prologin.org — be-oi.be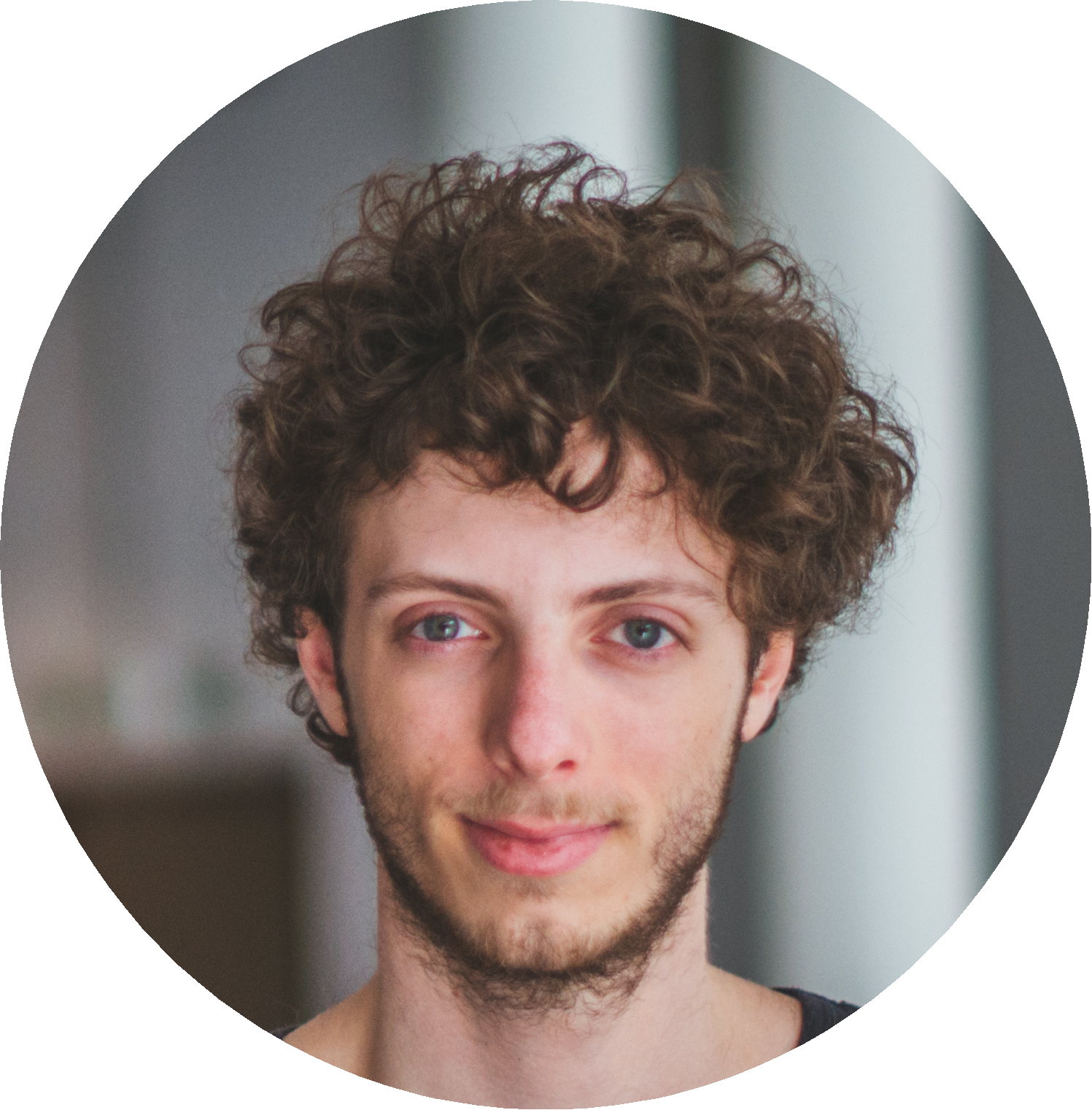 Portfolio
Programming skills
Desktop
Python  / C++ / Java / OpenGL / Qt
Web
HTML5 / CSS3 / JS / jQuery / AngularJS / Django / Linux Server / nginx / SQL
Mobile
Java, Phonegap
Formation
2017 – 2018
~15/30 ECTS in AESS (Agrégation de l'enseignement secondaire) (not finished)
2014 – 2017
Master in Computer Science and Engineering in Polytechnique (Université Libre de Bruxelles)
2010 – 2014
Bachelor in Engineering, Computer Science section.
2004 – 2010
CESS at Lycée Emile Jacqmain (Scientifique A Section).
Hobby's
Karaoke / Cirque / Board games / Rubik's Cubing / Dance / Basket / Snowboard
Languages
French (Native) , English (Fluent) , Dutch (Basics)